Our Pumpkin Patch is open daily!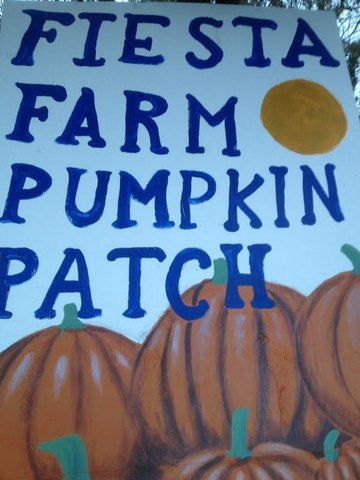 Yes - For the month of October Fiesta Farm has a Pumpkin Patch. Please don't forget your camera! Admission is still just $7 for ages 2 and up.  Included are a Hay Jump and Haunted House ( it's creepy and scary with a touch of gore.)
Buy a craft to make here or a pumpkin to paint or take home. We have the paints!
As always we offer free pony rides and hay ride for the kids.
October Hours :

Sunday 10 am - 7 pm
Sat 9 am - 7 pm
Monday - Friday 9 am - 12 noon
and 3 pm - 7 pm

See our direction page on this site. Hundreds of pumpkins are added each week!