Cloud Nine Cavalier King Charles Spaniels and Cavanese Puppies in San Antonio, TX
As of January 7, we have a new litter of Blenheim and tricolor Cavaliers. Taking deposits to hold them now. Call or text for photographs please.
Please call or text as I often am behind on updating this website. Our puppies will be ready for forever families to take them home at 8 weeks of age.

They come with a 1 year genetic health guarantee, puppy shots and thorough vet exam. Parents have been genetically tested by Embark with clean results. We are asking $1750 for AKC Cavaliers and $1300 for Cavanese puppies. We normally require a spay/neuter contract unless other arrangements are made.

These puppies are very loving and great for people with children. Mine love to sleep on my bed and watch TV on the couch, and they are great company in the car, too. The Cavanese puppies are low-shedding, great for people with allergies.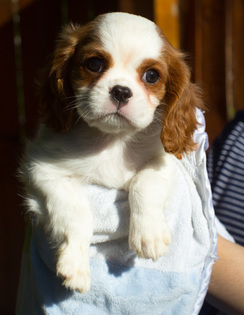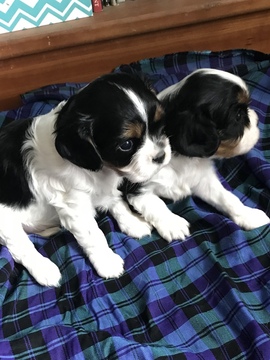 A $400 deposit will hold a puppy. Balance will be due when puppy goes home. I can text photos and videos, contact me at 210-316-3166.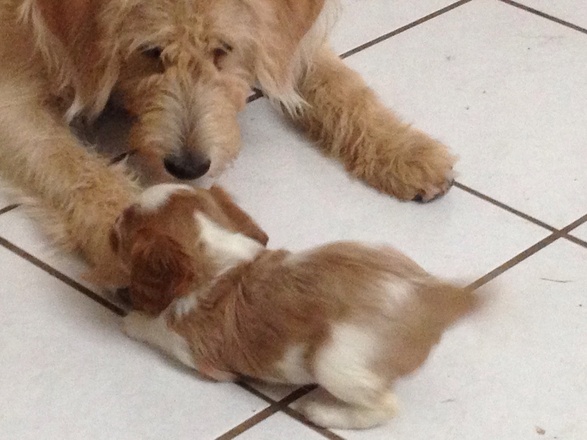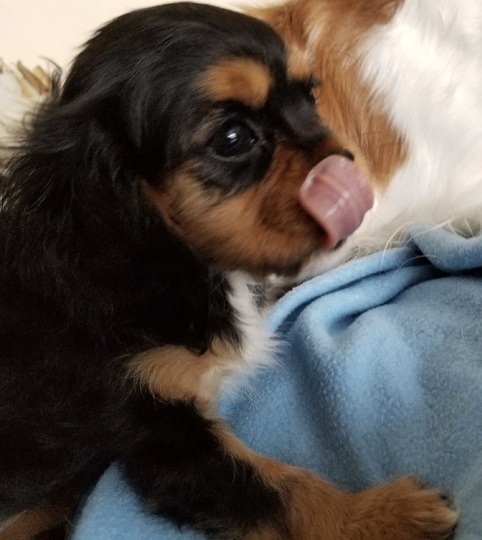 Here are some Cavanese from a previous litter. These puppies have the best of both breeds, loving personalities of Cavaliers, healthy hearts and playfulness of Havanese. They have all found great homes.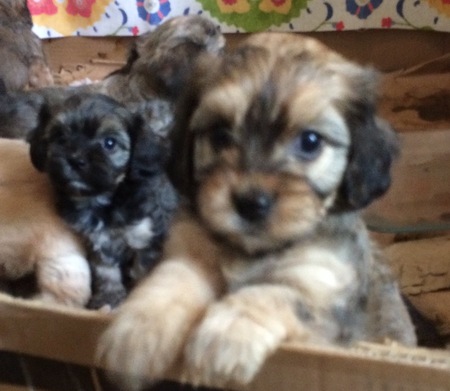 We are hobby breeders of happy and healthy AKC Registered Cavalier King Charles Spaniels and designer Cavanese puppies. Our small family of Cavaliers live indoors with us and get lots of exercise running and playing on our 3 acres and in nearby woods. They are well behaved and super affectionate! We worm them at 5 and 7 weeks, and our local vet gives them a thorough exam when they get their first shots at 7 weeks.



We will ask that you have a safe yard and that your puppy will get lots of love and attention. We've been told our puppies are 90% housebroke when they get to their new homes and that they are eager to learn and tremendously fun and loving!

I enjoy getting photos and updates of the puppies as they mature!

Call or text 210-316-3166 More photos will be posted soon.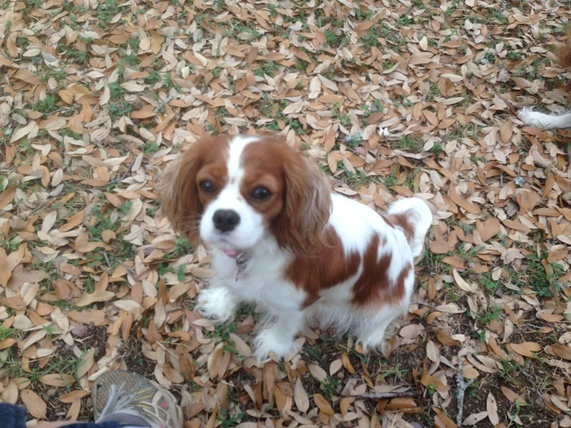 Puppies from previous litters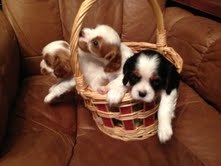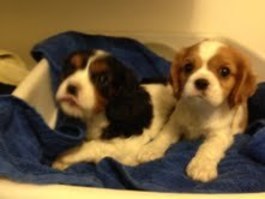 Our dams and sire are all AKC registered and frequently vet checked. These happy dogs require very little grooming. Their soft locks stay clean, shiny and almost always snarl free! Cavaliers are not hyper nor "barky" so they make great family pets.
The more you learn about Cavaliers, the more you will love them!
These are loyal and loving dogs. Born with noses only partially black, the color fills in as they age thru puppyhood!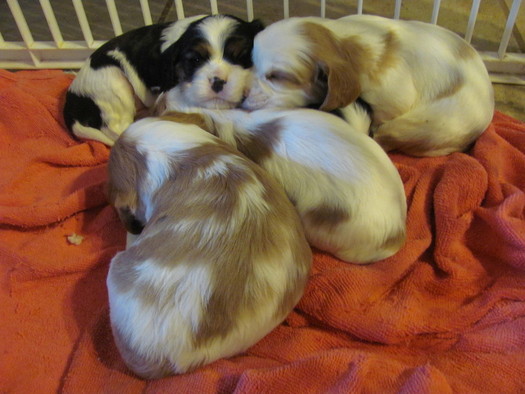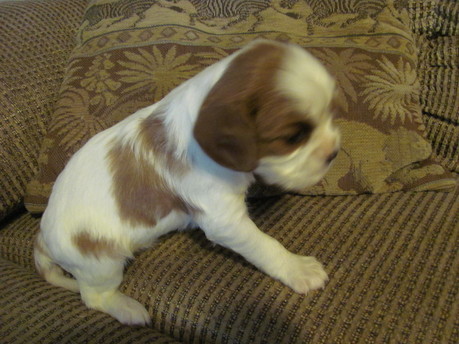 Cloud Nine TNT